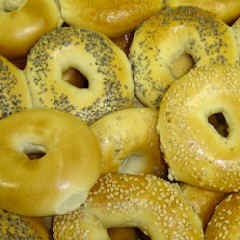 History of the Bagel...

A traditional New York Bagel is boiled before being baked. The boiling process is what gives New York Bagels its shiny crust. Additionally, the boiling process allows the bagel to have a nice crusty outside, and soft chewy inside. Pictured below are our kettle baked bagels. These bagels are boiled first in a kettle, then are put into our rotating hearth oven to be finished off. This process gives our bagels a shiny crust.

This page will be updated soon, however, why don't you visit our Bagel Information and Facts page.
A&S Bagels is open 24 hours, 7 days a week. Stop by our retail store anytime and taste our fresh and delicious bagels.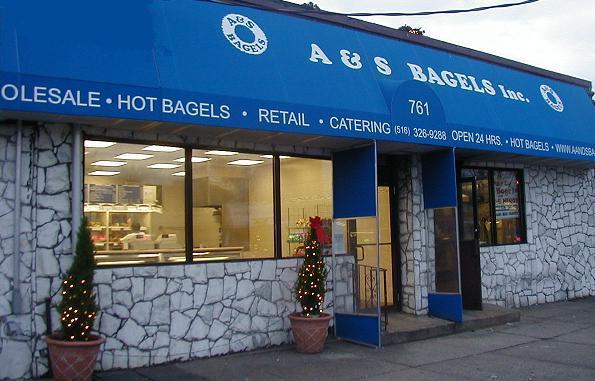 We are located at 761 Hempstead Turnpike in
Franklin Square, New York. For directions, visit our directions page.