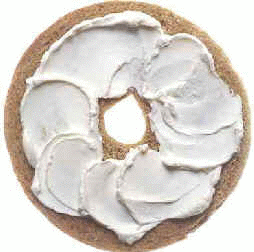 Frozen Bagels
Frozen bagels come in different types. For example, A&S Par-Baked Bagels are partially baked bagels, which are then frozen, and then packaged 5 dozen per case. A&S Raw Dough Bagels, are already formed bagels which have yet to be baked, however are packaged 10 dozen per case in a frozen state. Being that par-baked bagels and raw dough bagels can be frozen, they can also be shipped and/or delivered to your bagel store. Accordingly, the par-baked bagel and the raw dough bagels are finished off (baked off) at your location.
A&S Bagels has the ability to arrange delivery throughout the country. Through the use of Refrigerated and/or Temperature Controlled Trucks, A&S Frozen Bagels are delivered in a frozen state, ready to be baked off at your bakery in your ovens. Typically, orders delivered in temperature controlled trucks are delivered by the palette.
Wholesale Bagel Delivery Information
A & S Bagels has a proven track record for excellence in both product and service. We have supplied high-volume vendors in various capacities and with competitive prices. Our wholesale and commercial clients include bagel shops, food distributors, supermarkets, hotels, delis, educational institutions, country clubs and cafeterias. We offer many flavors to accommodate the needs of all our clientele.
Our bagels have been recognized for outstanding quality and taste. The Z-100 radio morning show (100.3 FM) chose A&S Bagels as Long Island's Best Bagel. Additionally, our great-tasting NY bagels were featured on the CBS morning news, Fox 5, and have been mentioned on the Howard Stern Show.
A & S Bagels Inc. prides itself in providing superior service to our customers and distributors. We go beyond expectations to ensure our commitment to service is unmistaken.
A&S Bagels, Inc. proudly distributes our frozen bagel dough to bagel stores throughout the country. If you are planning to open a bagel store, please visit our Bagel Stores page. You can sell real NY bagels in your store. Bagels, just the way your customers want them.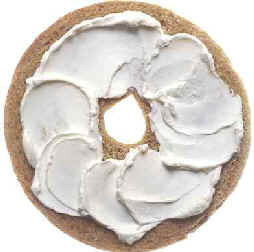 If your organization or business is interested in starting a wholesale account, please contact us though e-mail at: